Hanes is proud to donate 1 million Face Masks to those experiencing homelessness across the country. LEARN MORE
HANES FACE MASKS ARE HERE
Join us in helping everyone stay safe. Wear Hanes masks to the grocery store & other places where there's a crowd.
His & her first layer comfort starts
with style & innovation in every detail.
Hanes Bras up to 50% OFF
all bras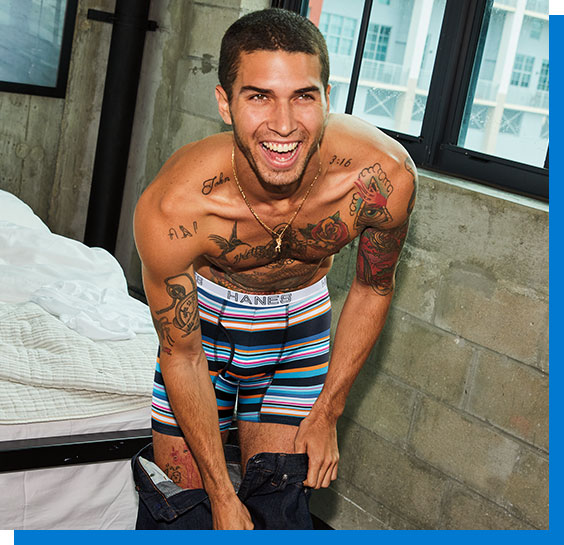 Men's Underwear & Undershirts up to 40% OFF
MEN'S UNDERWEAR
Hanes face masks are not returnable due to health safety concerns.
Excluded from all promotions.
25% Off Socks
25% off socks excludes World's Softest Socks.
Ship Free with $40+ No Code Needed
Free Shipping with $40
Ship Free on standard delivery with orders $40 or more. No code needed. For U.S. delivery addresses only.
20% Off Face Masks With Code SAFE20 Buy Masks
20% Off Face Masks With Code SAFE20
Enter code SAFE20 at checkout for 20% off mask purchase.
Face masks are non-returnable. Excluded from all other promotions. US addresses only.