Champion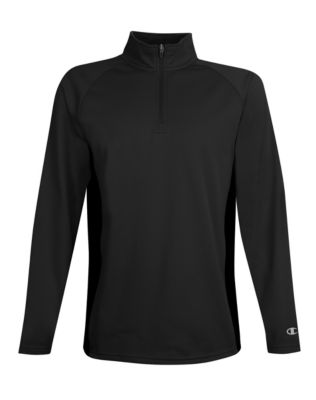 Rated
4.0
/5 based on
2
customer reviews
S230 45 0V
S230 45 2P
S230 45 EM
S230 45 S0
S230 45 S7
S230 46 0V
S230 46 2P
S230 46 EM
S230 46 S0
S230 46 S7
S230 43 0V
S230 43 2P
S230 43 EM
S230 43 S0
S230 43 S7
S230 42 0V
S230 42 2P
S230 42 EM
S230 42 S0
S230 42 S7
S230 41 0V
S230 41 2P
S230 41 EM
S230 41 S0
S230 41 S7
S230 44 0V
S230 44 2P
S230 44 EM
S230 44 S0
S230 44 S7
S230 43 3H
S230 42 3H
S230 41 3H
S230 44 3H
S230 45 3H
S230 46 3H
Lighter weight performance fleece Quarter Zip Pullover keeps you warm without the weight or extra bulk.
5-oz. performance fleece wicks sweat and controls moisture.
Two-ply collar with plush contrast lining.
Quarter zip front for easy layering.
Raglan sleeves for ease and mobility.
Sporty contrast side panels.
Double-needle hem and cuffs.
Dyed to match zipper.
C logo on left sleeve.
+ More Details
Imported
5.4 oz, 100% Polyester Fleece