Hanes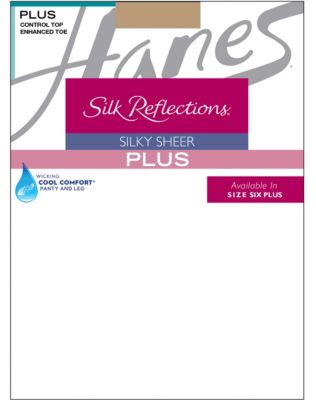 Product #:
00P16
Sale price

$9.99 - $11.00
Gorgeous sheer that's better than bare. You'll swear these are made of silk.
Control top for added support.
Just a hint of sheen.
Sleek, nylon-spandex knit clings to your every curve for a fabulous fit that feels custom made just for you.
Enhanced toe.