save 30% on All face masks
We've gotcha covered. Hanes Face Masks are available in a variety of fabrics, colors and styles.
Hanes is proud to donate 1 million Face Masks to those experiencing homelessness across the country. LEARN MORE
His & her first layer comfort starts
with style & innovation in every detail.
Hanes Bras up to 50% off
Women's bras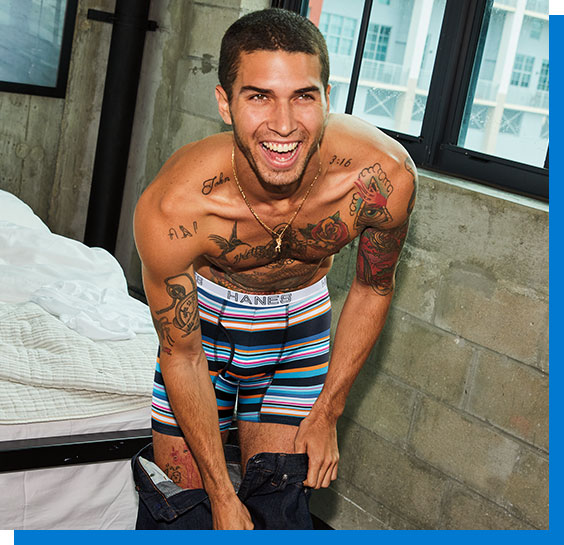 Men's Underwear & Undershirts up to 40% OFF
MEN'S UNDERWEAR
Stay comfy in briefs, bikinis,
and everything in between.
Hanes face masks are not returnable due to health safety concerns.
25% Off Socks
25% off socks excludes World's Softest Socks.
Ship Free with $40+ No Code Needed
Free Shipping with $40
Ship Free on standard delivery with orders $40 or more. No code needed. For U.S. delivery addresses only.
30% OFF FACE MASKS! No Code Needed. Buy Masks
30% off mask purchase. No code needed. Discount reflected at checkout. Face masks are non-returnable. Excluded from all other promotions. US addresses only.